Why Choose Us


WE ARE PASSIONATE
We have a proven record of accomplishments and are a reputable company in the Greater Toronto Area. We guarantee that all projects are completed with greatest competence using quality paints. At the same time we offer clients the support and accessibility.



WE ARE HONEST AND DEPENDABLE
For us, honesty is the only policy and we strive to complete all projects with integrity, not just with our clients, but also our suppliers, contractors or interior designers. With hundreds of successful projects under our belt, we have a reputation of a very dependable company.


WE ARE ALWAYS IMPROVING
We commit ourselves to complete all projects within the timeline set with our clients. We use the best of paints, materials and tools to ensure that all jobs are done quickly, but also with due attention to details. We make sure that everything is done correctly.
Who We Are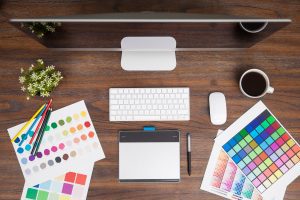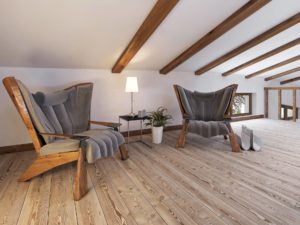 Smart Finishes is a Greater Toronto Area based painting company. We provide full residential painting services. We have a great expertise and right people to deliver beautiful paint jobs to our clients. Our mission is to turn your ideas into quality results and to provide enjoyable client experience.
Smart Finishes specializes in custom home painting. Whether it is a new built with new drywall and trim work or partial renovation we take care of everything that has to do with painting. We deliver the best possible quality thanks to years of experience and application of carefully selected building materials, tools and paints.
We also specialize in home painting maintenance. Whether you want to change colors or refresh walls we are there for you. With homeowners living in while a project is going on we deliver professionalism, thoughtfulness and smart solutions to make that time most convenient and feasible.
Over the years, we have been successfully working with direct clients, custom home builders and designers. We are great at coordinating with site supervisors and designers to bring best value to the project. We treat your home with respect giving you best possible outcome in a friendly, professional way and in a timely manner.
I hired Smart Finishes to complete painting of a whole 3500 square foot home. They had the extra challenge of working while other trades were finishing kitchen remodeling and a full bathroom. They were well organized, very knowledgeable about paint products, detail oriented and were able to deliver on time. The job turned out fantastic. I highly recommend Smart Finishes if you're looking for quality painters. We will definitely use them again for upcoming projects.
John, Etobicoke
These two professional painters demonstrated a superior skill and dedication to the pride of workmanship that is greatly appreciated. Friendly, professional and courteous manner in all aspects of their work. Calling me during the job and confirming some aspects of the work shows a dedication to customer satisfaction that is rarely found in this industry. Would definitely use Smart Finishes for any future painting work. Thank you so much, guys, for an excellent job - well done.
Vincent, Markham
It's not easy to find reliable home professionals in Toronto, but Lukas and his team are the real deal. They can work to a deadline and budget and the quality of their work is just mind-blowing. Professional, nice, very good at their jobs. Covered floor and all my things. I hired some other painters before but these guys by far were the best. Great Job! Thanks a lot!
Lynda, Toronto
I can't say enough about how great these guys are. Lukas, the owner got back to us within 24 hours with a quote which was very reasonable for painting our basement. The job itself was impeccable with no lines or drips. They patched up a number of areas on our walls and ceilings. Our experience with Smart Finishes was very pleasant and we'll definitely be looking to them for future projects. Thanks, guys!
Rebecca, Etobicoke